Projects
Resonant Bodies Australia
Jessica Aszodi and Jane Sheldon co-direct the first International iteration of New York City's acclaimed Resonant Bodies Festival. Presented in partnership with the Melbourne Symphony Orchestra and the Melbourne Recital Centre, and supported by the Victorian government through Creative Victoria, Resonant Bodies Australia will feature newly devised performances from Australian and International vocal artists from across the spectrum of exploratory vocality.
Voice and electronics
Jessica has commissioned and/or premiered new works for voice and electronics by Anthony Pateras, James Rushford, Bruno Ruviaro, Natasha Anderson, Jeffrey Trevino, Jeanette Little and Jenna Lyle. She often collaborates with composer/clarinettist/computer-musician Sam Dunscombe on these projects. The voice and electronics project was inspired by time spent working on classic works of the genre, particularly Morton Feldman's Three Voices. Since then, Jessica has been fascinated by the possibilties opened by the technologized voice; and what the interaction between live-embodied and mediated vocality can mean for performers and listeners. An album of these works, Prayer for Nil, is forthcoming.
Grafter
Grafter is Jessica's collaboration with composer performer Jenna Lyle. They are working together to create a new, collaboratively devised work for voice and electronics that incorporates amplified voices, bodies and live electronics. The performers interact using samples, both of their voices, choreographed movement and live processing. The piece places energetic focus on the body, simultaneously altering sonic outcomes through choreographic affectation. The piece was premiered at the Resonant Bodies Festival in NYC in September 2015. The work continues to evolve; the performers are actively seeking to experiment with alternative modes of communication to different audiences and spaces. More performances are planned in cities throughout North America.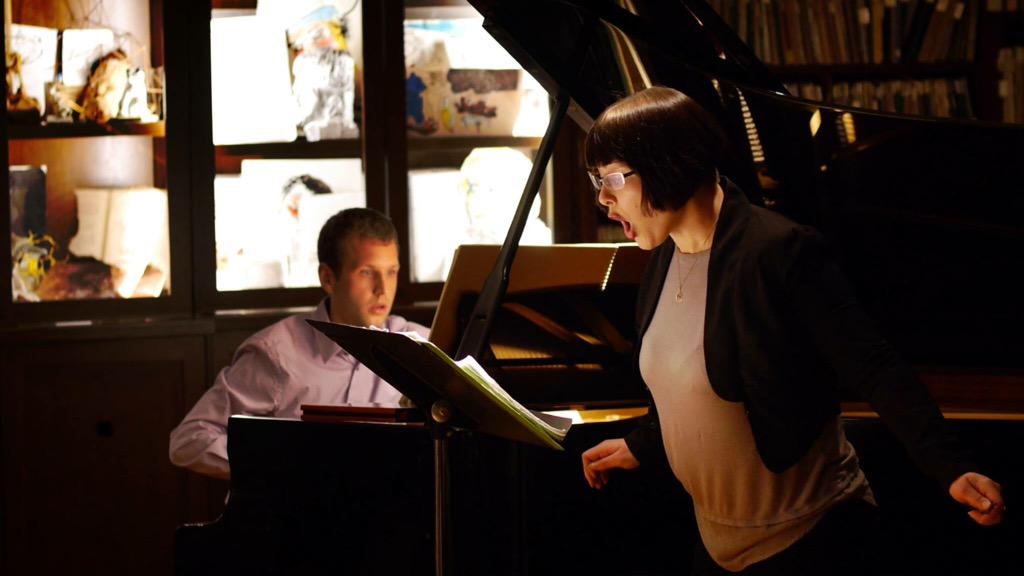 Research
As a performer often engaged with realizing new works, Jessica has become interested in the ways in which the performers' subjectivities interact with musical texts. She is undertaking practiced-based research into how agency and embodiment affect the performer and the work itself, as they are being written, as they are rehearsed, and in performance. Jessica is currently writing several papers, a book-chapter and will be presenting this research in upcoming conferences.